Directions & Personalization Ideas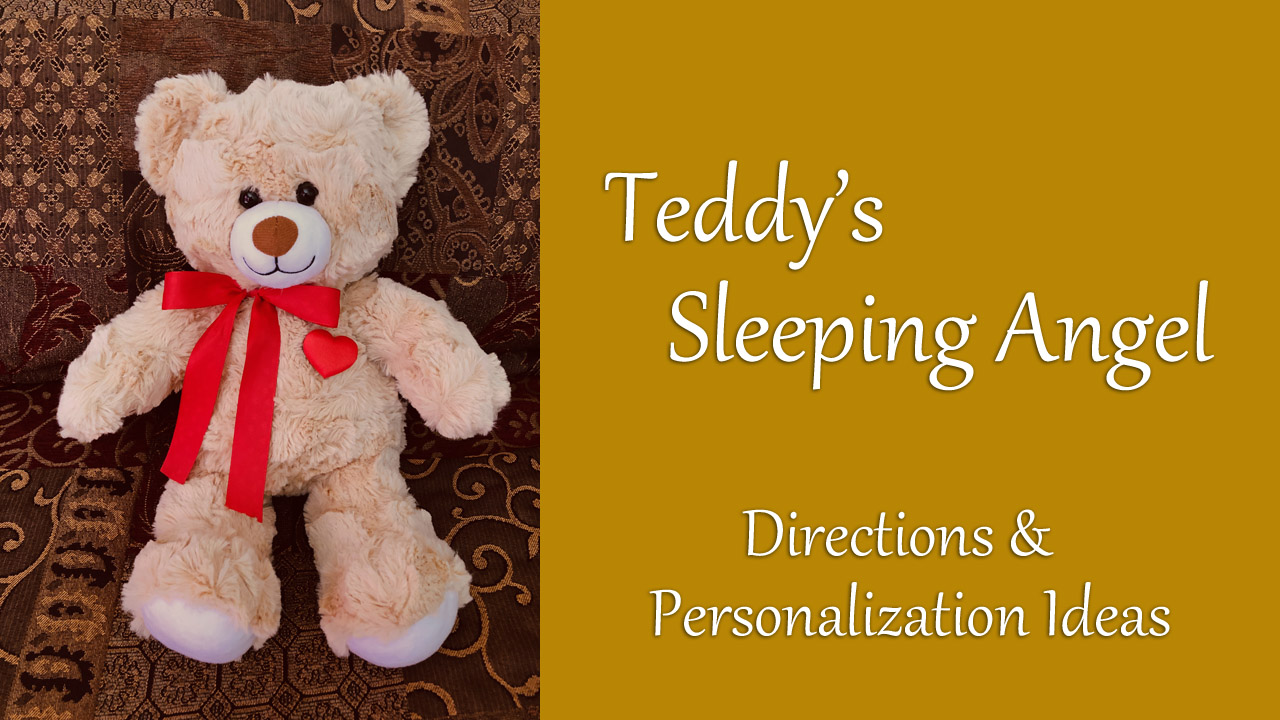 My Story
I was born on a wonderful, sunny day when I was invited to the home of my beautiful Debbie, who had just past on to heaven from an overdose of Oxycontin.
Debbie's urn was placed inside of me so she could go to her walk-a-thon, educating people about the devastation of prescription drugs.  They sat me on a table next to Debbie's picture. Two little boys stole Debbie.  When Debbie's Mom realized we were missing, Debbie's Mom made an announcement that whoever took us please bring us back.
Crying, they brought us back to the table.  More than one hundred and fifty people were lined up with tears in their eyes to hug us.  During that moment of shared love, Teddy's Sleeping Angel was born.
Love,
Teddy
Get Teddy's Sleeping Angel and become
a Member of Teddy's Sleeping Angel Family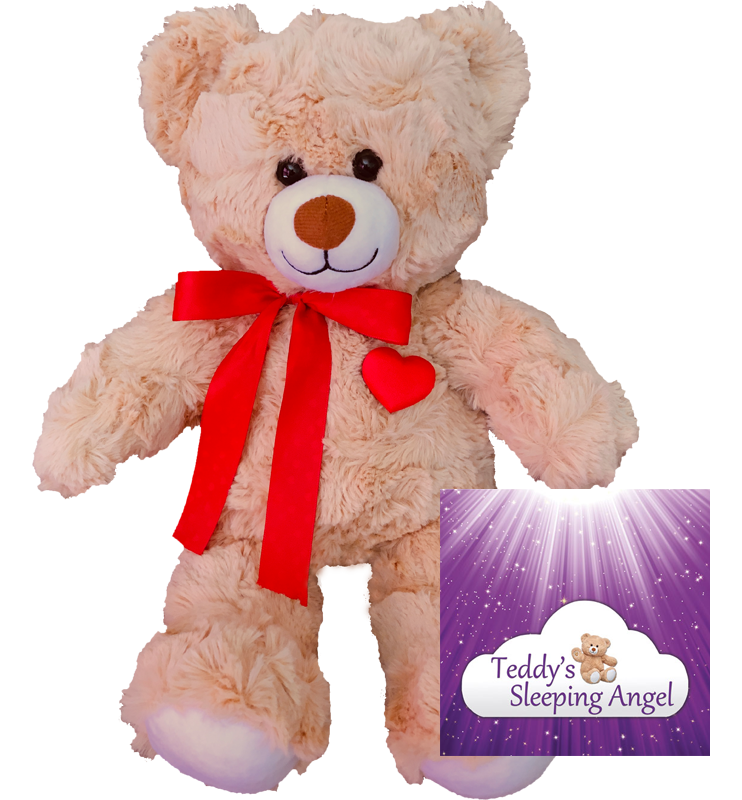 Teddy comes with a red ribbon, red heart and beautiful card with Teddy's Sleeping Angel story.
By getting Teddy, you automatically become a Member of Teddy's Sleeping Angel Family, where you'll be able to share how Teddy touched your heart and supported you when needed the most. Your story can be an inspiration and token of hope to so many others.
Teddy is a bear, stuffed to leave just enough room for a small urn. (Urn not included.)
Safety Information & Disclaimer
Teddy's Sleeping Angel contains small parts and fillers that are not suitable for children under 5 years as they pose a choking hazard. Teddy's Sleeping Angel is not considered a toy, and as such, all small children should always play only under strict adult supervision. 
If purchasing our product for children, it is important to consider their age and stage of development. It is the responsibility of the parent/guardian/carer to gauge the suitability of our product.